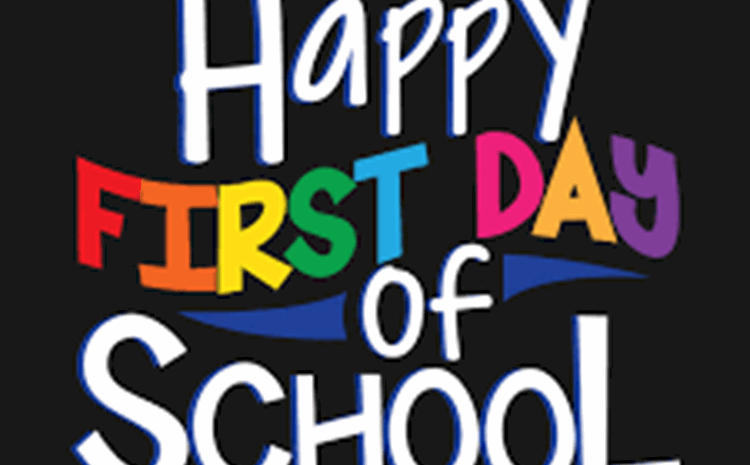 Welcome Information & First Day of School -2023
We are excited for our first day, August 14, and greeting your children back to school.  The first day is always special and will permit parents to walk his/her child to their teacher's classroom on Monday only. Please be advised of the following expectations for the first day of school.
Please be sure to review the maps, which include classrooms and the flow of traffic in our parking lots. Please check your parent square message.
Parking is very limited on campus, so please plan on arriving early as our breakfast services and gates will open at 7:40 AM.
Instruction ends at 2:30 PM and students in grades 3-6 will be dismissed from their classrooms. Grades TK/Kindergarten will need to be picked up by an adult. Grades 1 and 2 will need an adult to pick them up from the blacktop area.   
Breakfast, Lunch, and Water
GGUSD is happy to provide FREE breakfast and lunch to all our students. Students may bring their own snacks or lunches, if so be sure to label it with your child's name. We recommend you provide a water bottle labeled with your child's name so that he/she can refill from our water stations. 
Aeries Parent Portal and Data Confirmation
Parents need to complete Data Confirmation through the Parent Portal. We ask that you update all the emergency contacts and complete the forms online. If you need assistance, please contact our office.
Class/Teacher Assignments
View your class and teacher assignment in the Aeries Parent Portal or outside of the main office.
Parent Communication & Social Media
District and School information will be provided through our ParentSquare Application.  Please download the app or visit www.parentsquare.com. Also, please follow our Instagram page for fun updates and photos @NewhopeElementarySchool. 
Join our Newhope PTO!
Each year, families and teachers participate in the Newhope PTO (Parent Teacher Organization). The goal of the organization is to enrich the school experience by providing activities, assemblies, school spirit, and positive school culture. Your child will receive a flyer in their Wednesday folder about joining. Family membership includes all siblings.
Early Release Wednesdays
We release our students at 1:40 PM on Wednesday so our teachers may plan and collaborate together weekly. This begins Wednesday, August 16th. 
Back to School Night
Our Back to School Night is scheduled to be held in person on Thursday, August 24th at 5:30 PM with a parent meeting, then followed by classroom visits. More details to come closer to the event.
Boys & Girls Club - Currently the registration for the Boys and Girls Club is full, however, they are maintaining a waitlist in the event they are able to increase staffing. Please contact our Boys & Girls Club supervisor should you have questions at: 714-376-7651 or newhope@bgcgg.org
Registration-  If interested in attending Newhope, please begin the process by enrolling at https://enroll.ggusd.us/. We have limited seats in our TK & Kindergarten classes. If you are requesting a transfer, please visit www.ggusd.us to apply. You may also contact the office for assistance at 714-663-6581.
GGUSD also offers FREE and fee-based preschool- Check out for more information: https://ccfc.ggusd.us/news/preschool-registration-for-2023-2024/