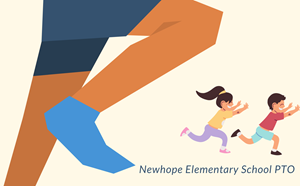 Our students are so excited to earn the money that helps create opportunities for school activities, field trips, assemblies and so much more.  Our jog-a-thon has returned and will take place on Friday, April 8th.  Students will run with their class…
Principal's Message
Dear Newhope Families and Community,
Welcome to the start of the 2021-2022 school year!  I hope your families are doing well and that you had an opportunity to recharge over the summer break. 
It is with great excitement that I write this letter of introduction to you as the new Principal of Newhope Elementary School.  I am honored to have the opportunity to lead a school with such determined students, dedicated teachers and staff, and a supportive school community. 
I have been a part of the Garden Grove Unified School District family for nineteen years.  I started as a Language Arts/AVID intermediate teacher supporting English learners and GATE, in addition to collaboratively building a culture of college and career readiness, which led to Doig Intermediate School becoming an AVID National Demonstration site. I subsequently served as an instructional coach/TOSA supporting all students in all subject areas in grades 7-12 throughout our district. Most recently, I served as an Assistant Principal at Santiago High School providing resources and support to our students, teachers, and families.   I am thrilled to bring my skills as an educational leader to Newhope Elementary School and to work with you as a partner in education to ensure the success of all of our students.
On a personal note, my husband and I have two children. Our daughter will begin 6th grade and our son will begin 9th grade. I have a strong appreciation for language, diversity and culture largely because of the multi-lingual and multi-cultural household that I grew up in.
I view education as a life-long process and expect that I will continue to learn much about the uniqueness of Newhope Elementary School not only this year but well into the future. Most importantly, I bring a belief that students are at the center of all school-related decisions.  I am excited to unite my experience, my openness to learn, and my student-centered approach to support Newhope.
A friendly reminder to please be sure to download the APP ParentSquare, as this is the primary way to receive the most updated district and school information for your child. Also, please be sure to complete data confirmation and update your emergency contacts through the Aeries Parent Portal. Our school office is always here to help you in case you need assistance. 
I am happy to share that for this school year Newhope will be providing free breakfast and lunch to ALL students.  Breakfast service begins at 7:40 AM in the MPR, which will give your child enough time to eat and be ready for school instruction. 
Thank you again for your support and I look forward to meeting you all in the near future. 
Sincerely, 
Tanya Avina 
Our School